On May 28, 2022, the eve of Children's day, in celebration of TNM002 injection being included in the Breakthrough Therapy Drug Program and entering Phase II clinical trial as well as canning packaging building completion, Trinomab invited all staff and their family members to attend Trinomab Children's Day & Family Day and Celebration of TT Breakthrough Theraphy & Canning Packaging Building Completion.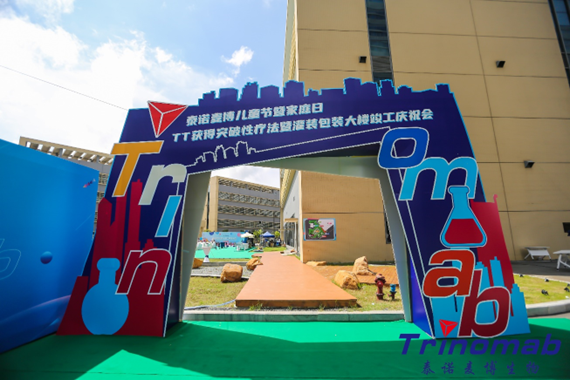 On the day of the event, a series activities were scripted and carefully orchestrated by Trinomab for all the guests, including parent-child play, visiting the Spark Gallery (a roadmap showing Trionmab's developing history), buffet dinner and children's performance. More than 350 guests from nearly a hundred families attended this activity.
Increasing Bonding through Parent-Children Interaction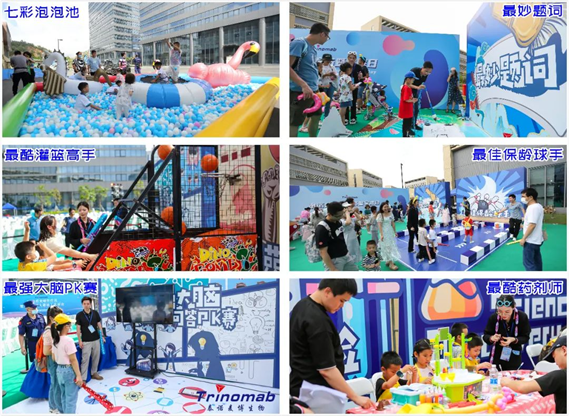 Visiting Spark Gallery to have a better knowledge of Trinomab
Speeches from Leadership Team
The party started at 6 pm with the setting of the sun. Dr. HUAXIN LIAO, the Chairman & Trinomab's CTO extended a warm welcome to the guests. He also highly praised the efforts and progress made by all Trinomab staff.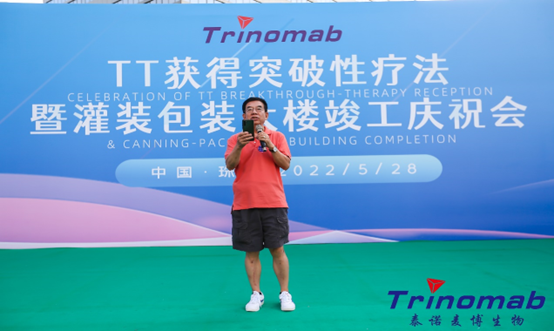 Mr. Zheng, the CEO and President of Trinomab, also made a speech at the dinner party. He said: "the year of 2022 has been challenging, but we made it through with the efforts of all Trinomab people. TNM002 injection was included in the Breakthrough Therapy Drug Program by the Center for Drug Evaluation(CDE) and entered Phase II clinical trial while the canning-packaging building has also been completed, which marks a milestone in Trinomab's development course."
Mr. Li, the Production General Manager of Trinomab, gave a brief introduction to the canning packaging building as well as the following plan.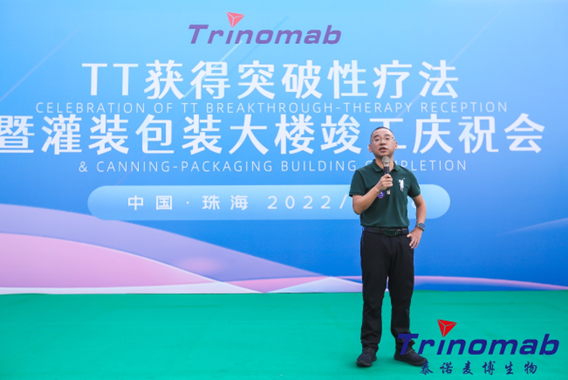 Well-planned dinner party and interesting performances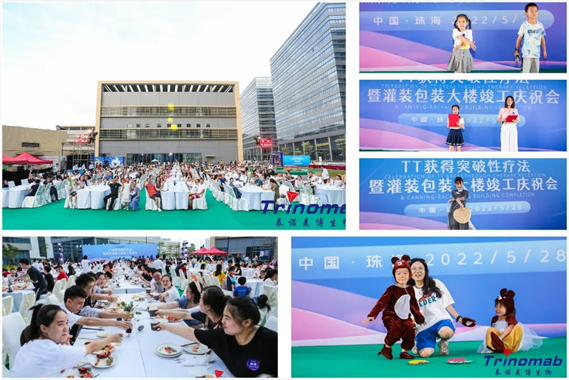 Thanks to the efforts and contribution of all the staff as well as the support from their family, Trinomab has made significant progress since its establishment. Together, we will keep moving forward and work hard toward our common mission "creating clinical value".